VP9KF


Paul Evans, Baileys Bay


Bermuda

F:71 A:10 K:1 SSN: 0

WWV Log
Latest WWV data: 2019-02-21 15:00:09Z

Sustained rate per hour:

304

(CW)
Last reload: 2019-02-21 23:10:44Z
Data Policy
---
---
UNESCO Intangible Cultural Heritage
Morse (de) Morse (fr/PDF) Morse (MoIP)

---
Good reading
The Art & Skill of Radio-Telegraphy
William Pierpont, N0HFF (SK)
Zen and the Art of Radiotelegraphy
Carlo Consoli, IK0YGJ

---
Released ....

CW Club Membership Files

and

Open Hardware/multiple application platform (using Kicad, PIC16F877)
---
Morse Code (Wikipedia)
High Speed Telegraphy (Wikipedia)
---
CW Clubs


Clubs in 'ClubCallHistory' files



A1 Club (JA)1
AGCW-DL1
CFT1
CQCW1
CTC1
CWJF1

CW Operators' Club

1

Essex CW ARC1
FISTS1
FOC1
FPQRP1

GPCW1
HSC (25wpm)1
VHSC (40wpm)1
SHSC (50wpm)1
EHSC (60wpm)1
HTC (HB9)1
IQRP1
KCJ1
LIDS1
Marconi Club / ARI1
MCWG1
NA QRP CW1

NOC

(Number One CW)1
OECWG1
Pro CW (YO)1
QRPARCI1
QRQcw

(60wpm+)

1

RCWC1
SCAG1
SKCC1
SOC1
Telegraphy Friends Club

1

UFT1






Other Clubs



CCT
CW Operators' QRP Club
CWSP
EACW
EUCW
FMC
G-QRP4
GACW
Greek Telegraphy Club
HA CW Group
Morse Enthusiasts Group Scotland
OKDXF
OKQRP
OOTC
SPCWC
Radio Telegraphy Club
UCWC








Broken sites:






FOG (Fast Operator Group)
Morse Telegraph Club



Footnote(s): 1. Members listed in Club CallHistory files
2.

New

to Club CallHistory files
(please check file operation, after my QA)
3. Coming soon to Club CallHistory files
4. Don't want to be included in Club CallHistory files, for some strange reason
---
Others with a high CW interest


GMDX

CDXC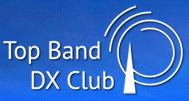 Top Band DX Club
True Blue DXers Club

Club images/logos on this page © Copyright original owners
---
I'm a member of:




---
Morse Practice Software - moved to the Latest Applications page (Ham area - Applications - Morse)

---
Keyers
Mortty
nanoKeyer
(+Arduino Nano v3.0/FTDI) K3NG info TinyKeyer
---
World's safest/most dangerous places to DXpedition (more)
Most corrupt places to DXpedition
---
Noteworthy - Tech & QRM/QRN
RF Powered Devices
Short Range Devices
Interference in the UK
Intruder Monitoring:
IARU-R1
IARU-R2
IARU-R3
---
Nasty QRM:
OTHR - Over the Horizon Radar & CODAR
JORN (OTHR - Australia) heard on 21MHz band
NATO "Woodpecker" (PLUTO/PLUTO II) (OTHR - NATO/UK Cyprus) on 14MHz band (~14.019MHz) and 10.125MHz
24/7 signal from Penza Oblast, Russia on

14.027-14.029MHz

- LOUD - S9+ in Bermuda at 40° bearing*

*This makes operating on ~14.025MHz and going split upwards almost impossible to EU - the pileup calls directly on top of the S9+ QRM from Penza. Needless to say, it also makes normal QSOs hopeless from

14.0265 to 14.0295MHz

from NA to EU.
---
---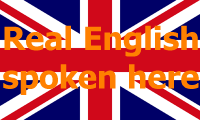 Some examples not to follow! © 1979-2019 VP9KF. All rights reserved.
---
User Agent: CCBot/2.0 (https://commoncrawl.org/faq/) IP Address: 52.91.176.251