---
How to murder the English language
---
The rules for apostrophes are:
They are used to denote a missing letter or letters,
They are used to denote possession
They are

never ever

used to denote plurals.

---

Fred,

it is my bad

, I meant F4 for my call-sign.

What does that mean!?

[I think it means "that's my fault"!]

Founder of the renown group on..... You mean

renowned

group

about

.
It sent my call-sign immediately, just like it was

suppose

to do.
I don't like the way this is
headed
.
Why are you using the

past

tense?
Since I don't touch it, I must have did something to get this result.

!!


The story thus far.

I can't think of a possible case where it isn't 'The story so far'.

Why are you speaking 17th Century English?
Anyways, that was the....

Why are you using a plural? You mean anyway.



You can enjoy sport when you're 5 year old or if you're 50 year old (BBC!)
Norway have beated Montenegro 26-23 in an incredibly tense final of the women's Handball (London 2012).
The men are up tomorrow as Hungary battle Croatia for the Bronze medal and Sweden take on France and in the final (London 2012).
Caribbean islands hunker down as Isaac churns.
I know they mean "prepare" and the storm "grows"!
I try on an other PC on Windows10 - I'm sure you mean "

I tried it on another PC using Windows 10

". Why this trend for using

an other

? I think it's just ignorance!
I might need to get 100000 fireflys to be heard. Why this trend of just sticking s on the end of words like this?

The plural of firefly is FIREFLIES

.
A lot
more
.....
I'm running to the bank.
I

think

you're driving there!

Allot of us think we - you mean 'A lot of us think we'
Your using the wrong...... NO, NO, NO.

You're

- as in -

YOU ARE
I mean its cake to move around and ....

No idea what is being said at all!

Do you mean "It's easy......"?
The American use of any word starting in S - now said as 'sch', instead of 'sss' plus the removal of Ts. Worst case heard so far? On the BBC World Service 'Trending' on 2015-07-26 an American repeatedly saying 'Schreaming' instead of 'streaming'! Argh.

"to garner the required nominations
"

- who started the dramatic over-use of the word 'garner'? Just use

GATHER

.
"have the conversation broadcasted live".
No such word as 'broadcasted'. It's broadcast.
and the
Top 10
worst:
insightful - in almost every sentence on MSNBC

going forward - you mean 'in the future' or 'in future'

effecatiousness - heard on Mythbusters and others

medication - you mean medicine.....

grass roots
very unique - it's either unique or it's not

two times - you mean twice

three-fourths - you mean three quarters

meters (metres) - here are 12 meters , not 39 feet!!!

"that's a great question" - almost every question being answered on BBC America News

debunk
one year anniversary, six-month anniversary, etc. - you clearly don't know what anniversary means.....

forward slash - do

you

say forward clockwise?????
counter clockwise - you mean anti-clockwise
cookie-cutter

The sharp uptick - you mean 'increase'

'From the get-go' - gasp! From the beginning.

located outside of the house - you mean located outside the house!

We need more facetime - you mean we need a meeting

day one - 'from the beginning'

a new lease on life - Americanism? Do you mean "

a new lease of life"?

substantive - ugh, you mean substantial!

you do not make a word plural by adding

's

!!!!! The plural of piggy isn't piggy's, nor is it piggys; it is piggies. The plural of TS590 isn't TS590's, it's TS590s.

Theorists develop the underlying theory of physics. No they don't.

Theoreticians

do!

'Showing positivity' you mean 'being positive'!

'When I would go out' you probably mean 'When I went out'

'Thus far'. This isn't the 18th century. You mean 'so far'

'Are you trepidacious about it?'. What?! [Sky News]

'I don't know how we effectuate that'. You mean, I don't know how we make that happen!!! BBCWS.

It uses an RCA jack -

you mean a phono socket

The plural of index is

indices




How to avoid sounding stupid

link

Narrative - wildly overused
'That's a tough watch'
'That's a big ask'
'The optics of this are bad'. No, optics are a branch of physics and involve glasses, microscopes, lasers, etc. You mean 'it looks bad' or 'the appearance is bad'.
'The atmosphere is toxic'.

'They are expanding organically'.

more coming.......

---
Hams using GOOD grammar and punctuation:
W9ILY
---
---
But wait!
There's hope
. Or maybe not. More.
---
References:
Oxford English Dictionary
Collins Dictionary
Merriam-Webster
Dictionary.com
Cambridge Free Dictionary
Other: Canadian
---
Callsigns: G4BKI, G4BKI/VP9, VP9KF, 8P9FT, J8/VP9KF, W4/G4BKI, G4BKI/J3, J37KF, F/G4BKI, TK/G4BKI, EI6LC

---
---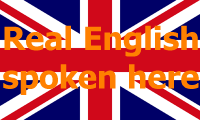 Some examples not to follow! © 1979-2023 VP9KF. All rights reserved.
---
User Agent: CCBot/2.0 (https://commoncrawl.org/faq/) IP Address: 3.238.180.174