---
How to murder the English language
---
Fred,

it is my bad

, I meant F4 for my call-sign.

What does that mean!?



Founder of the renown.

You mean renowned.
It sent my call-sign immediately, just like it was

suppose

to do.
I don't like the way this is
headed
.
Why are you using the

past

tense?
Since I don't touch it, I must have did something to get this result.
You can enjoy sport when you're 5 year old or if you're 50 year old (BBC!)
Norway have beated Montenegro 26-23 in an incredibly tense final of the women's Handball (London 2012).
The men are up tomorrow as Hungary battle Croatia for the Bronze medal and Sweden take on France and in the final (London 2012).
Caribbean islands hunker down as Isaac churns.
I know they mean "prepare" and the storm "grows"!
A lot
more
.....
I'm running to the bank.
I

think

you're driving there!
I mean its cake to move around and ....

No idea what is being said at all!

Do you mean "It's easy......"?
The American use of any word starting in S - now said as 'sch', instead of 'sss' plus the removal of Ts. Worst case heard so far? On the BBC World Service 'Trending' on 2015-07-26 an American repeatedly saying 'Schreaming' instead of 'streaming'! Argh.
and the
Top 10
worst:
insightful - in almost every sentence on MSNBC

going forward - you mean 'in the future' or 'in future'

effecatiousness - heard on Mythbusters and others

medication - you mean medicine.....

grass roots
very unique - it's either unique or it's not

two times - you mean twice

three-fourths - you mean three quarters

meters (metres) - here are 12 meters , not 39 feet!!!

"that's a great question" - almost every question being answered on BBC America News

debunk
one year anniversary, six-month anniversary, etc. - you clearly don't know what anniversary means.....

forward slash - do

you

say forward clockwise?????
counter clockwise - you mean anti-clockwise
cookie-cutter
day one - 'from the beginning'

a new lease on life - Americanism? Do you mean "

a new lease of life"?

substantive - ugh, you mean substantial!

you do not make a word plural by adding

's

!!!!! The plural of piggy isn't piggy's, nor is it piggys; it is piggies. The plural of TS590 isn't TS590's, it's TS590s.

Theorists develop the underlying theory of physics. No they don't.

Theoreticians

do!
'Showing positivity' you mean 'being positive'!

more coming.......

---
But wait!
There's hope
. Or maybe not. More.
---
References:
Oxford English Dictionary
Collins Dictionary
Merriam-Webster
Dictionary.com
Cambridge Free Dictionary
Other: Canadian
---
Callsigns: G4BKI, G4BKI/VP9, VP9KF, 8P9FT, J8/VP9KF, W4/G4BKI, G4BKI/J3, J37KF, W4/VP9KF, F/G4BKI
---
---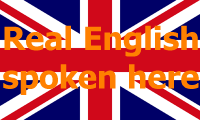 Some examples not to follow! © 1979-2019 VP9KF. All rights reserved.
---
User Agent: CCBot/2.0 (https://commoncrawl.org/faq/) IP Address: 18.234.51.17