---
FAQs (frequently asked questions)
---
QSLs - Why no bureau?
Bureau cards are slow. Extra work. They could come through my other routes:
G4BKI [RSGB] - won't make it. I have this callsign, but I'm not an RSGB member and don't send envelopes to their buro.
VP9KF [RSB] - might just make it if they don't discard them and if VP9GE gets them for me :-)
W4/VP9KF [ARRL] - I joined the ARRL but they are so slow in everything I doubt they will ever arrive(!)
---
Why VP9KF?
For a few years I grew up in VP9. I also signed G4BKI/VP9 before getting a local callsign by taking a written and Morse exam.
---
How often are you there?
We spend about 10% of our time here during the year. That's about 35 days of DXing.
---
Callsigns: G4BKI, G4BKI/VP9, VP9KF, 8P9FT, J8/VP9KF, W4/G4BKI, G4BKI/J3, J37KF, F/G4BKI, TK/G4BKI, EI6LC

---
---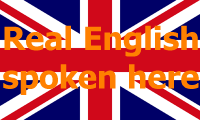 Some examples not to follow! © 1979-2023 VP9KF. All rights reserved.
---
User Agent: CCBot/2.0 (https://commoncrawl.org/faq/) IP Address: 3.235.188.113